Tips &
FAQ
The following are questions that customers often have, the first question is most common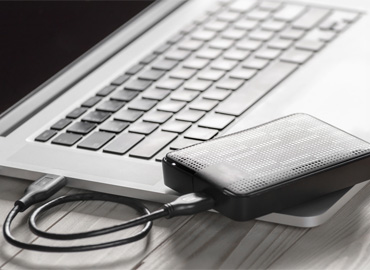 Ways To Avoid Costly Data Recovery
Backup Your Files to Avoid Costly Data Recovery Each year, many individuals and businesses alike lose important files as a result of hard drive failure. These files include photos,…
Frequently Asked
Questions
How long will my repair/service take?
We repair most faults within 2-3 days, we also offer a 24 hour priority service (subject to availability of parts if needed). If we need to order parts then we can normally get these via two day delivery. We realize how difficult being without your computer can be and we will always try to get it back to you as quickly as possible.
How much will my repair cost me?
We will always offer you a fixed price for the repair, for example if your laptop screen needs replacing we will give you a total price for the work before starting. In the event we need to diagnose the fault first we charge $80 per hour for labor which is waived if you go ahead with the repair. We don't want you to have any nasty surprises; we want you to know exactly what your repair will cost before we order parts and complete the work.
Why would I want to use you when I could go to a big brand store such as Walmart, Best Buy or Staples?
Offering a personal service is top of our list; you will speak directly to the person working on your computer so you can explain the situation in detail. We turn around repairs quickly, we don't send anything away to service centers unless absolutely necessary and we avoid quoting 5+ days for repairs. We don't charge any upfront costs other than a deposit for parts, you only pay for work once it's completed and when you are happy with it.
Can you replace cracked/damaged laptop screens?
Absolutely, we repair laptop screens all the time and it's much cheaper than buying a new laptop. Contact Us for a quick quote, we have the majority of laptop screens in stock and can normally replace your screen the same day!
I'm worried about my data, is it safe?
We will always take great care in looking after your data. We conform to the Data Protection Act and any data we hold is held in strict confidence. We undertake work for a number of local businesses and local government organizations and understand how important personal data is. Any customer data that is stored is always stored password protected and in encrypted format. We always advise if possible you take a backup of any data on your computer prior to any work being undertaken and we can discuss any backup options with you if needed.